All types of solutions for
modernising an existing lift
There are many reasons for needing to modernise a lift,
either partly or fully. At MP, we have them all covered.
What are you looking to do?
Why modernise
your lift or escalator?
To improve performance
Modernising often means improving the overall user experience inside the lift, how smoothly your lift approaches landings, its stopping accuracy and the level of noise and vibrations it produces.

To adapt to standards
Standards change and modernisation work is often necessary to bring lifts in line with these changes.

To improve its appearance
Work with MP to upgrade the appearance of your lift's car, doors and signs, or your escalator.


To increase reliability
MP's new lifts and components offer greater reliability and safety. If your lift has frequent faults, it's probably time to modernise.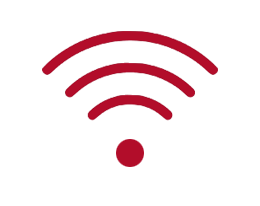 To get a connected lift
Looking for an exceptional level of service? 24-hour-a-day, 365-day-a-year monitoring means we're able to pre-empt faults, and therefore prevent your lift from having to be taken out of service, or carry out the necessary repair work in less time. This technology is compatible with MP lifts and those from other brands.


To make energy savings
Our components and cars are extremely energy efficient thanks to our constant innovation.

Modernisation kit
In order to provide our modernisation service, MP offers MODERNISATION KITS. Modernising your lift has never been so practical, simple or affordable.
However, we always adapt to your needs and also provide bespoke modernisation solutions.
FIND OUT MORE
How do we work?
We carry out an analysis of your lift, and then provide you with an accurate and honest diagnosis.
After carrying out our diagnosis, we know which parts of your lift are worth upgrading and which can be kept. We then send you a balanced, common-sense proposal for modernisation work.
We're here to talk you through our proposal and the reasons behind it, explain possible alternatives, and answer any questions you may have. We're also more than happy to attend meetings with residents to explain our proposal.
Permits and public funding
We can provide you with information on grants available, and apply for them on your behalf.
We can also advise you on permits, and submit applications for you.
Thanks to the agreements we have in place with lenders, we are able to give you access to the very best conditions for finance.
We have an outstanding team who, together with our partners, ensure each modernisation project is carried out efficiently and to a high standard. Let us exceed your expectations.
If modernisation isn't possible, we also have the
perfect model to replace your lift.
MP CarDesigner
Imagine your dream car and we'll do the rest.
A tool with endless possibilities.
Design your car wherever and whenever you want.
We're here to help you in any way we can.
Just send us a message or call us on (+34) 902 197 277